It does not matter if the yacht you are looking for is big or small, in 4Yacht we help you choose the best one, and if you do not get it, we will guide you on how to make the perfect one for your needs, with customized projects that will make your yacht your brand, reflecting your good taste and personality in the details.
We have the best yachts and mega yachts for sale, on our website we will give you a tour of the most magnificent, luxurious, elegant and modern yachts, with specifications of building materials, speed, and everything you need to know to make your purchase the most successful. Begin your search, and enjoy the services of our professionals.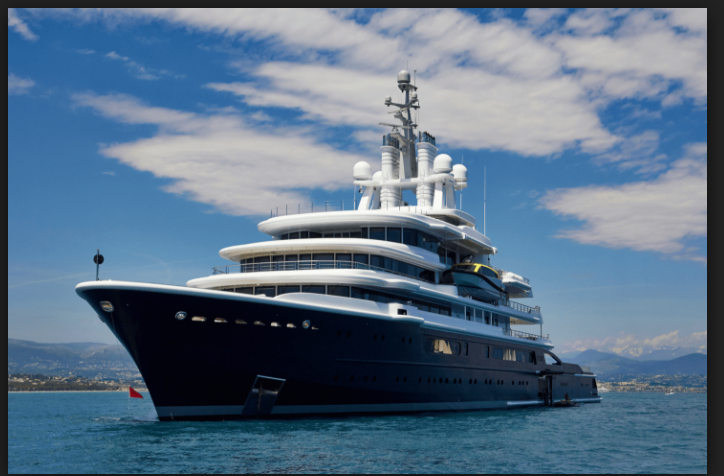 Inside our yachts, you can find the NINKASI a mega motor yacht with an LOA dimension of 138 '9 "(42.29 m), built by Holland Jachtbow in 2010 and refurbished in 2014. The exterior design and engineering are the work of Langan Design, and its luxurious interior by Rhoades Young.
It sails at a cruising speed of 12 knots and a maximum of 16 knots, with a total weight of 453 tons and 1 and 2 horsepower engines 1930.
The NINKASI has a capacity of 10 people in 5 rooms, including a master suite, additionally rooms for 9 crew members, who will take care to assist them.
NINKASI has elegant and comfortable environments, with beautiful and comfortable furniture, which will make your family meetings are warm and perfect, in its impressive entertainment facilities your friends and family will never be bored, it has Wi-Fi, Jacuzzi on deck, gym, televisions, movies, and music. You can go on an adventure with water skis, inflatable kayaks, snorkeling equipment among others.
NINKASI has prizes for exterior design and style, winner as the best three-story yacht and finalist in interior design and architecture.